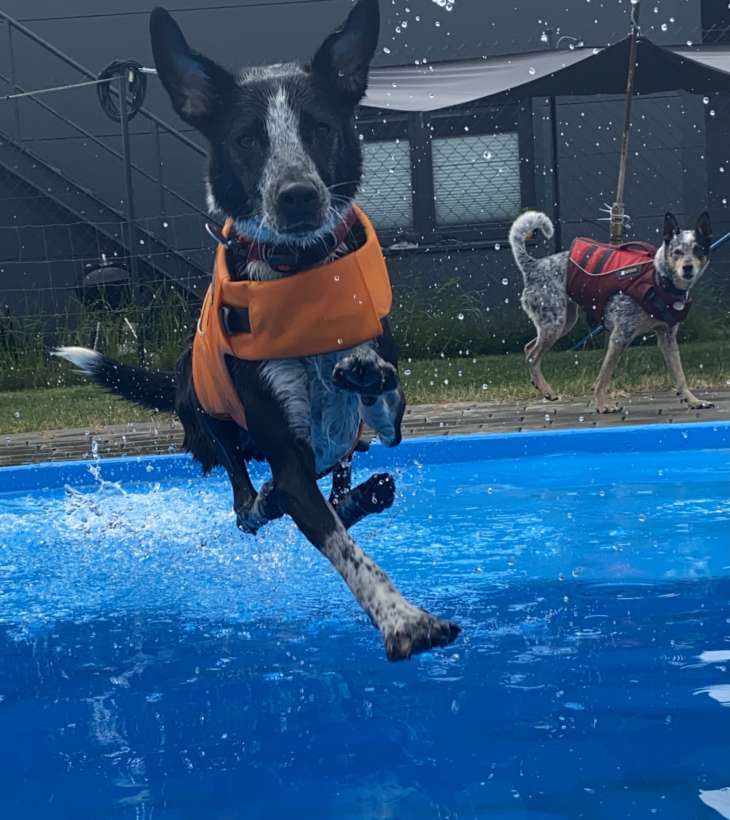 Jake, Jules and Jazz
Our 'furry' assistants
Brief info
Jake is the 'godfather' thanks to who everything started. Unfortunately he passed away at age 17 but he is still looking over us every day and is the main drive behind Fitdog.
Jules is our Fitness Guru and models everything fitness related. Any questions on fitness equipment or exercises, then she's your girl!
Jazz is our life-long apprentice on anything from massage to fitness and client reception.
They are happy to welcome you and show you around the practice :-)