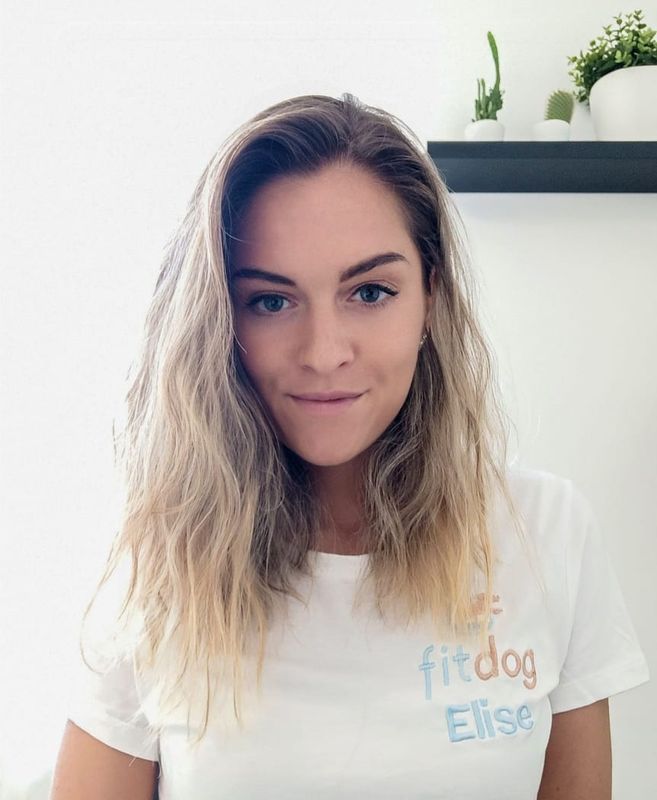 Elise MOSCA
OSTEOPATH D.O. (HUMAN), CANINE OSTEOPATH
Brief info
Passionate about dogs from a very young age, it was during my Masters in Human Osteopathy at the Université Libre de Bruxelles that I learned about additional training in Canine Osteopathy at IFOREC in Paris. Without hesitation, I embarked on this one in parallel to my Human degree.
Today, back in Luxembourg, I therefore combine the profession of Human Osteopath in my own practice and that of Canine Osteopath at Fitdog where I met Nathalie, with whom I share the same passion.
Osteopathy aims to restore the balance of the body as a whole, mechanically and physiologically.
As canine osteopaths, we therefore seek using manual techniques (massages, pressure points, mobilisations, stretching, etc.) to restore mobility wherever it is lacking in order to ensure the proper functioning of the musculoskeletal system and the organs, and to free up the major vascular and nerve passageways. It is in fact a global re-harmonization where the goal is to help the body find its own healing path: intervene and help the body.
Osteopathy can be recommended for dogs of all ages: dogs with lameness and musculoskeletal or neurological disorders (possibly caused by joint blockages, muscle contractures, etc.), aging dogs with deterioration of their general condition , post-operative dogs, or simply preventively as routine checks.