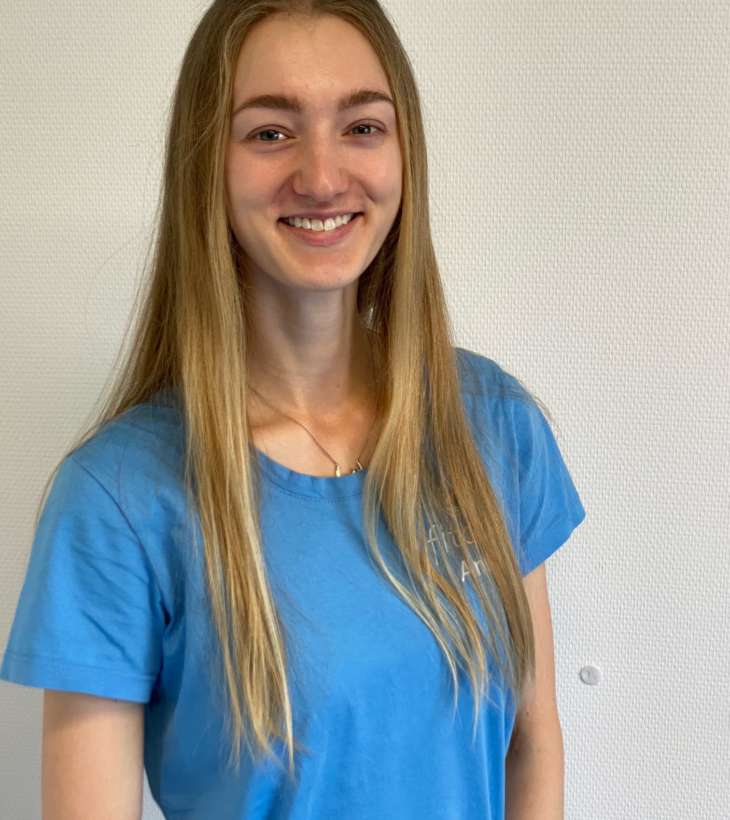 Anna SRUTOVA
Animal Physiotherapist, Hydrotherapist
Brief info
Hello, I am Anna! Since my childhood, I have always been around all kinds of animals. During my time spent horse riding in the Czech Republic, I grew an interest in the rehabilitation field, which strengthen when I first started attending physiotherapy with our German Boxer suffering from spondylosis.
Having met with various practitioners from abroad, my passion for animal therapy led me to study Animal Physiotherapy in the UK, after completion of my degree in psychology and HR management, which greatly blends with the work as an physiotherapist. I have a Master's in Animal Physiotherapy as well as a degree in Hydrotherapy for dogs.
During my studies, I attended several placements specialised in both small animals and horses. I enjoy treating all kinds of conditions, but neurological patients are one of my favourite. I further completed an externship at Bosdreef Referral Hospital in Belgium and volunteered for a charity hospital 'ACE' in Egypt, where I presented to the local vets how to utilise physiotherapy for the in-patients. Upon completion of my master's, I have been invited to present my research in equine rehabilitation and conditioning at the Alltech conference at Hartpury University.
Since qualification, I have been helping both horses and dogs to get back on their feet (sometimes literally). After my move to Luxembourg, I joined Fitdog and I am exited to meet your dog here. Outside of Fitdog, I also offer physiotherapy for horses.
I speak English, Czech and am learning German.
Anna works on Mondays, Tuesdays and Wednesdays