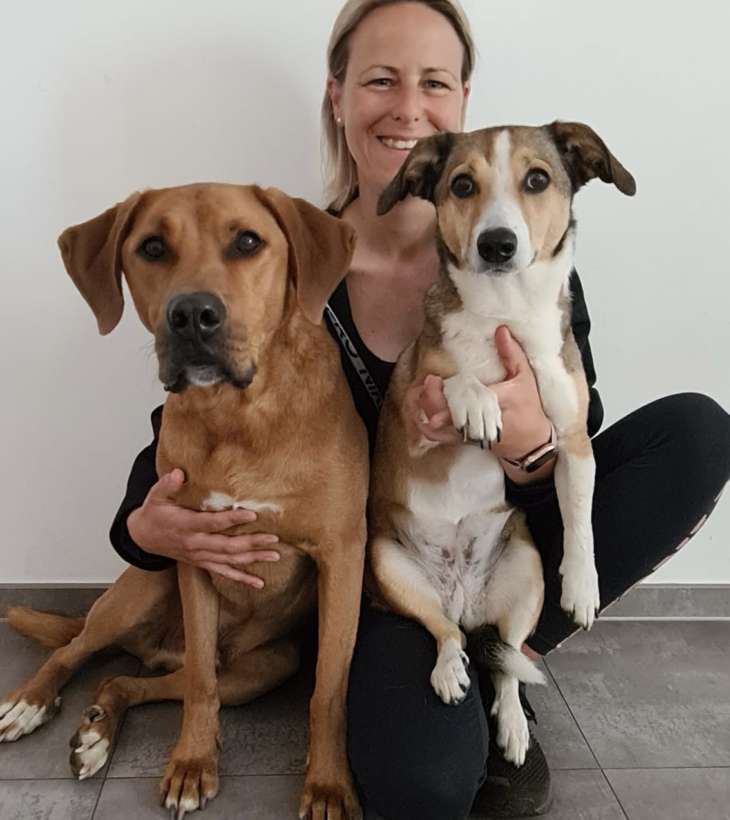 Corinne SCHMIT
CANINE PHYSIOTHERAPIST
Brief info
My name is Corinne, I work full-time as a registered nurse and have been a certified canine physiotherapist since January 2022.
When my first dog Benny came into my life and was dependent on physiotherapy, I quickly realized that human medicine alone was no longer enough for me and completed the training as a dog physiotherapist in order to be able to work with dogs part-time.
As a two-time dog owner, I know how important it is to maintain or even promote the health and quality of life of our loved ones.
I am therefore very happy to be a part of the Fitdog team since April 2022 and I am regularly taking part in further training courses in order to be able to help your best friend in the best possible way and according to the latest techniques and modalities.